Putting it in very simple words, Computer Kingdom gives "best value for money" experience. You will have globally par excellence IT professionals and Creative designers working for you who are committed to high quality and timely deliverables.
Our vast hands on experience in Web Application Development, Mobile Application Development, Infrastructure Management Services, Content Management System, Application Maintenance and Support, E-commerce Application, SharePoint Application, CRM System, Website Design, Flash Animation and Corporate Branding, Knowledge Process Outsourcing (KPO) and more makes us the most suitable player in the industry for all your IT and creative needs.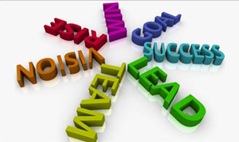 Great People with Great Values
Delivering on our strategy requires great people who are bright, creative, energetic and who share common values. At Computer Kingdom, our Core Corporate Values are: Commitment - Accountability, responsibility planning and value creation Community - Empowerment, trust and collaboration Customer Driven Innovation - Learning, creativity, knowledge and customer-centered.
A Global, Inclusive Approach
Thinking and acting globally, enables a diverse workforce that generates innovative decision-making for a broad spectrum of customers and partners, innovating to lower the costs of technology and showing leadership in supporting the communities in which we work and live.
Innovative and Responsible Platform Leadership
Expanding platform innovation, benefits and opportunities for customers and partners; openness in discussing our future directions, getting feedback and working with others to ensure that their products and our platforms work well together.