Knowledge Process Outsourcing
Knowledge Process Outsourcing (KPO) is a form of outsourcing, in which knowledge-related and information-related work is outsourced. KPO business entities provide typical domain-based processes, advanced analytical skills and business expertise, rather than just process expertise. KPO firms, in addition to providing expertise in the processes themselves, often make many business decisions based on the business processes as defined by the company.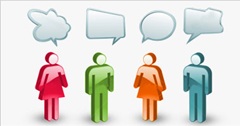 The Knowledge Process Outsourcing is becoming the high valuable interests of companies for their business strategies and protection. Knowledge Process Outsourcing services can reduce design times, manage hardware efficiently and provide research on markets thereby helping in informed-decision making. The areas of Knowledge Process Outsourcing services are as vast as the field of business and industry.
Knowledge Process Outsourcing services involve processes that demand advanced information search, analytical, interpretation and technical skills. The Knowledge Process Outsourcing services fetch higher returns than the Business Process Outsourcing deals offer. Knowledge Process Outsourcing services help improve the business market, access to special skills, absorb peak load and enhance organizational effectiveness. Computer Kingdom delivers a comprehensive client solution by putting processes on top and combining deep process understanding and insights with our specialized and focused IT capabilities. We provide our clients with the highly skilled staff for all their KPO needs.