ECommerce Application Development
E-commerce web solutions enable the distribution, buying, selling, marketing, and servicing of products or services over the Internet and help to reduce costs while reaching a wider market. Many companies offer off-the-shelf ecommerce website solutions which soon wear out due to inflexibility and lack of sound integration to the core process that gives a competitive edge to your business resulting in inefficiencies and errors.
Computer Kingdom will assist you in your online business by matching and synchronizing your company requirements with the current market trends in web-technology, and thus providing a rich buying experience on your web store.
In case of an existing yet non-functional and ineffective online business platform, let our UI expert analyze your website, recommend suggestions and revamp it completely with a brand new e-commerce website design.
Computer Kingdom prides itself in providing custom ecommerce solutions combined with an easy-to-use site administrative console which enables you to manage your website with ease. Our Ecommerce web solutions include:
Ecommerce website design
Ecommerce website design
Dynamic products catalog
Inventory management
Order management
Shopping cart
Shipping module
Payment gateway integration
AJAX powered interactivity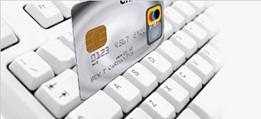 The internet is all about specialization and customization and therefore we help you become that unique voice in the crowd that both attracts the customer and sells your products too. If your requirements do not fit the off-the-shelf applications available, we offer custom-developed ecommerce web stores as per your ideas and specifications. Once your web presence is firmly established, you are guaranteed to get noticed which in-turn ensures that the customers will keep coming to your door for ecommerce web development.