Flash Animation Design
Flash animation on websites is graphical components to give the webpage a unique identity and a distinct attraction. Besides improving the overall look and feel of the website, professional Flash animations make it easy for our clients to present and demonstrate their products/services on offer in a more comprehensive way. Inclusion of Flash animations, a banner etc., is a great way to enhance your brand image as well as convey your message effectively.
We offer customized Flash-based solutions (Flash animation, banner, flash websites, etc) to help you reach your targeted audience. Our services are performed on various platforms like Flash, JavaScript and other such interfaces that help in making the most prolific and attractive flash animations. We understand the fundamentals of flash and create material that generates sales.
Flash based services provided by Computer Kingdom covers:
Banner designs
Introductory flashes
Flash website designs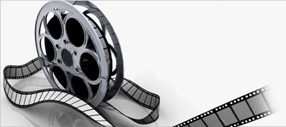 Banner Designs
We take pride in the designs created by our team for their originality and resourcefulness. Our designs reflect the brand identity of our clients and compile all the content into that one decisive line or phrase. Ours are eyeball grabbing and thought-provoking creations, which intrigue visitors and compel them to come back again. We study client requirements and accordingly merge static images with motion graphics to create a scintillating combination, something that will intrigue clients and make them regular visitors.
Introductory Flashes
It is said within the industry that introductory flashes decide the fate of a website and a second glance from the client. The preface has to be captivating as in the absence of attraction; the client will instantly switch over to something else. Our animation and logos make the introduction stupendous and instigate visitors to navigate through the page.
Flash Website Designs
Flash website design involves the effective usage of flash which is very valuable in creating impact. Such websites are in huge demand from all sorts of industry verticals because of the fruitful dividends associated. Flash website designs give the website a very interactive interface and engage the interest of the users thoroughly. Computer Kingdom uses flash designs effectively and gives it a very appealing look.