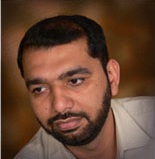 As an Enterprise architect I take the company's business strategy and define an IT systems architecture to support that strategy, to do so, I work with stakeholders, leadership and subject matter experts, to build a holistic view of the organization's strategy, processes, information, and information technoogy assets.
My role is to take this knowledge and ensure that the business and IT are in alignment. I link the business mission, strategy and processes of the organization to its IT strategy, and document this using multiple architectural models or views that show how the current and furture needs of the organization will be met in an efficient, sustainable, agile, and adaptable manner.
I would operate across organizational and computing "silos" to drive common approaches and expose information assets and processes across the enterprise. My goal is to deliver an architecture that supports the most efficient and secure IT environement meeitng the company's business needs.